BBQ Pork Ribs with Coffee Rub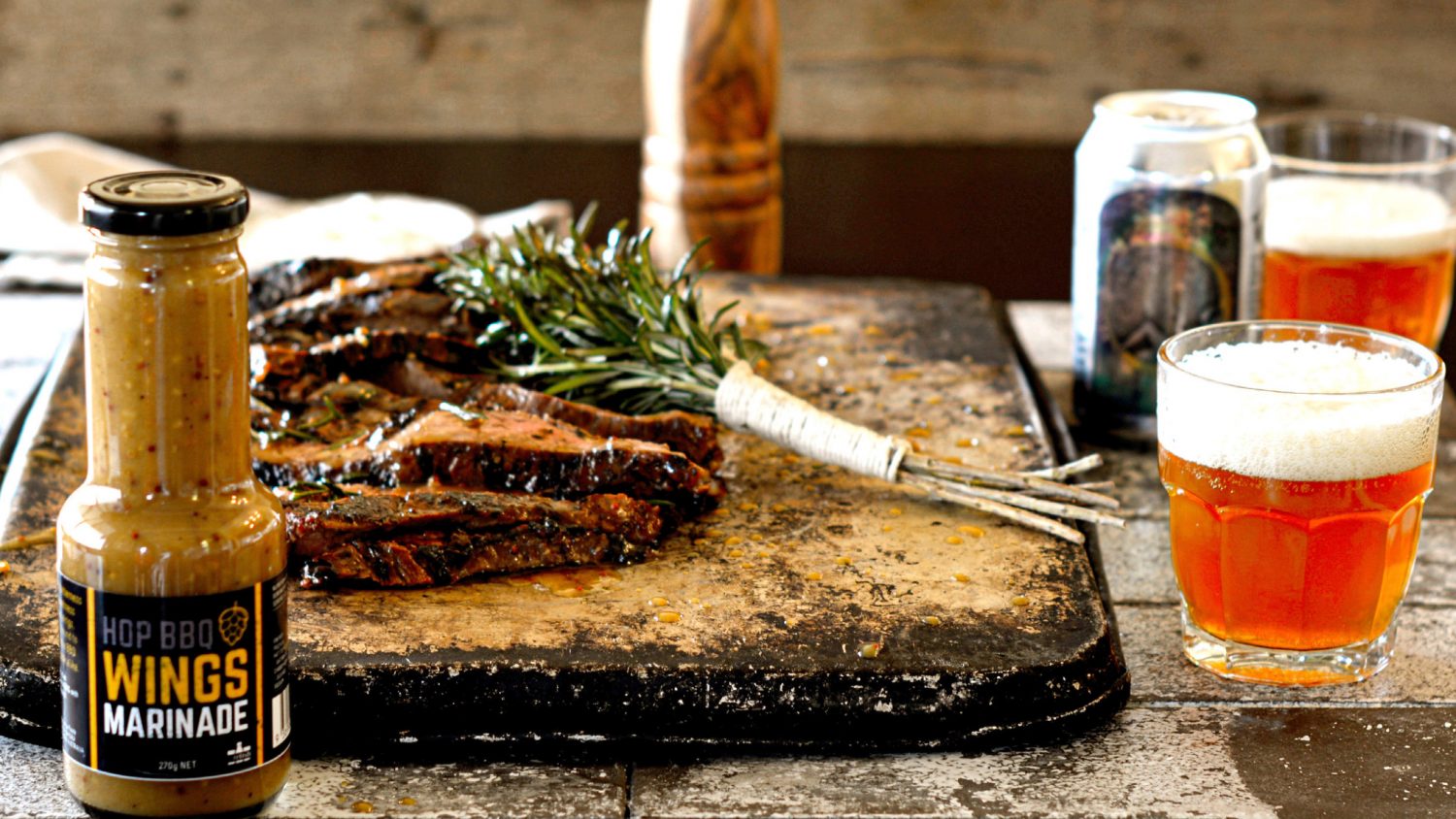 Ingredients (services 3 to 4)
2 American style Pork Ribs
1 bottle BBQ Smokehouse Sauce
4 Tbsp BBQ Rub with Coffee
1 Bowl of pickled cucumber relish to serve
1 Bowl of home made Coleslaw to serve
Method
Preheat Kettle BBQ for indirect cooking (or middle shelf of your home oven) at 150°C.
Coat each side of each rack of ribs with 1 Tablespoon of BBQ Rub with Coffee. Ensure you get an even spread.
Wrap each rack of ribs presentation side up in baking paper then aluminium foil to make 2.
separate parcels. Be sure that they are fully sealed to retain all of the juices when cooking.
Place parcels in Kettle cooker beside each other (avoid overlapping) and close lid.
Cook for 2 hours and monitor Kettle BBQ temperature.
At 2 hours test for readiness by carefully opening 1 parcel and peel 2 middle ribs away from each other using tongs. Cook a further 15 minutes if required. When they separate easily they are ready to be basted.
Without removing the parcels, fully open them leaving the ribs sitting in the juices. Pour 1/3 of the BBQ Smokehouse Sauce bottle on each rack. Spread evenly with a basting brush.
Close the lid and cook for a further 30 minutes. Ribs are ready when the sauce has taken on a caramelised look and should fall away from the bone easily.
Serve with pickled cucumber relish, home made coleslaw and an American Pale Ale.