Skewered BBQ Hops Marinated Chicken with Mexican Salad
&

Flatbread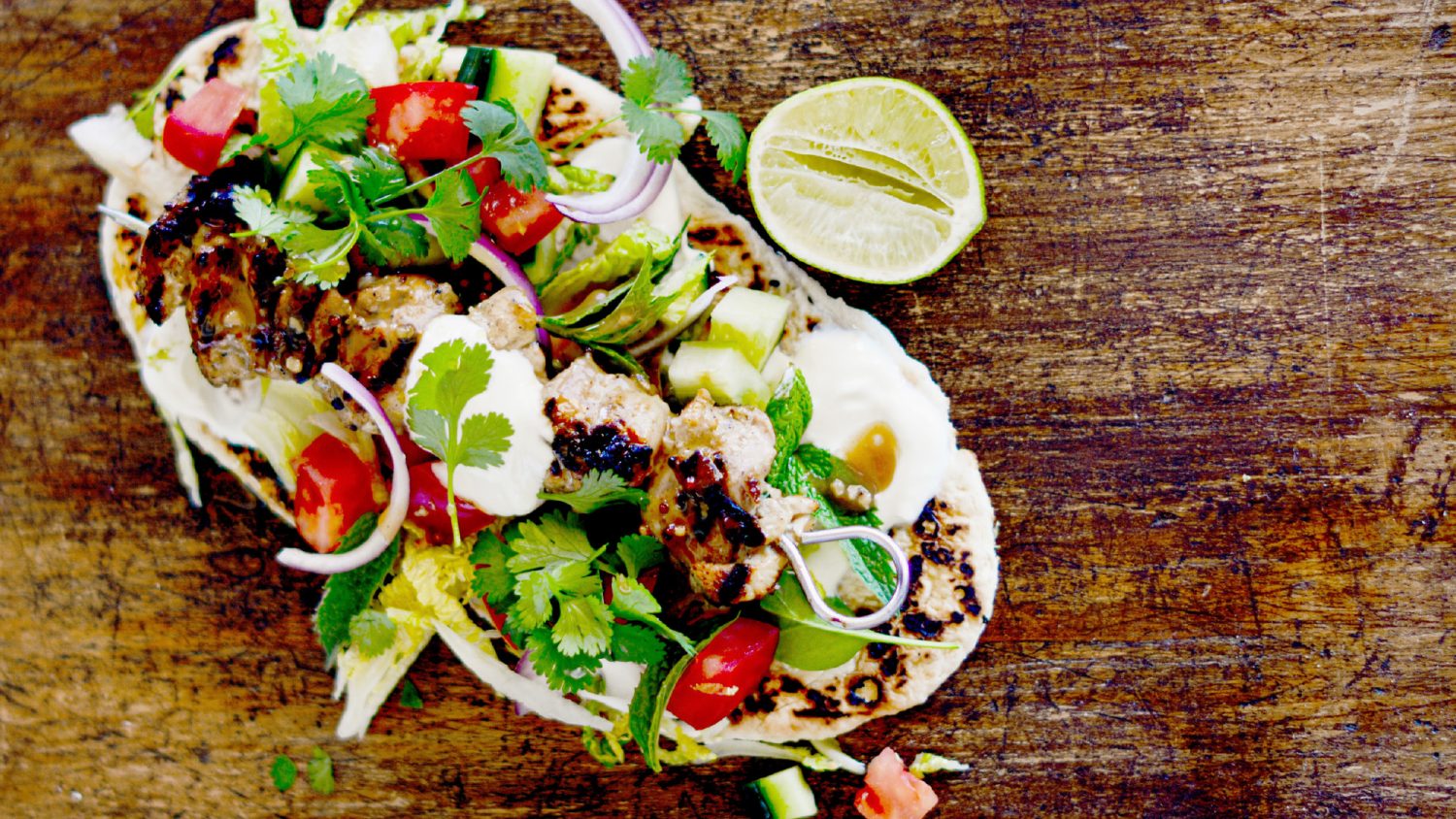 Ingredients
800gms Free Range Chicken Thigh Fillets
200mls Hops BBQ Marinade
4 pieces flatbread
1 Cos Lettuce, shredded
1 Red Onion, sliced
2 Tomatoes, rough;y diced
1 cucumber, roughly diced
2 Avocados, sliced
1/2 cup Coriander Leaves
1/3 cup Mint Leaves
200mls Natural Yoghurt
1 Lime
Method
Cut the chicken thigh fillets into large diced pieces, and evenly divide between 8 metal skewers. Place onto a try and pour over the hops marinate, set aside for 1/2 hour.
Pre-heat a griddle pan or BBQ char grill to high heat.
Grill the flatbread on each side for 30sec then place onto a serving place or large platter.
Place the chicken skewers onto the pre-heated griddle pan and cook for 5min on each side and paste with marinade.
Meanwhile, evenly divide and place lettuce, onion, tomatoes, cucumber & avocado onto flatbread.
When the skewers are finished cooking, place 2 on top of each flatbread, spoon over the yoghurt and sprinkle over the coriander & mint.
Squeeze with fresh lime and serve with lager or chilled Riesling.