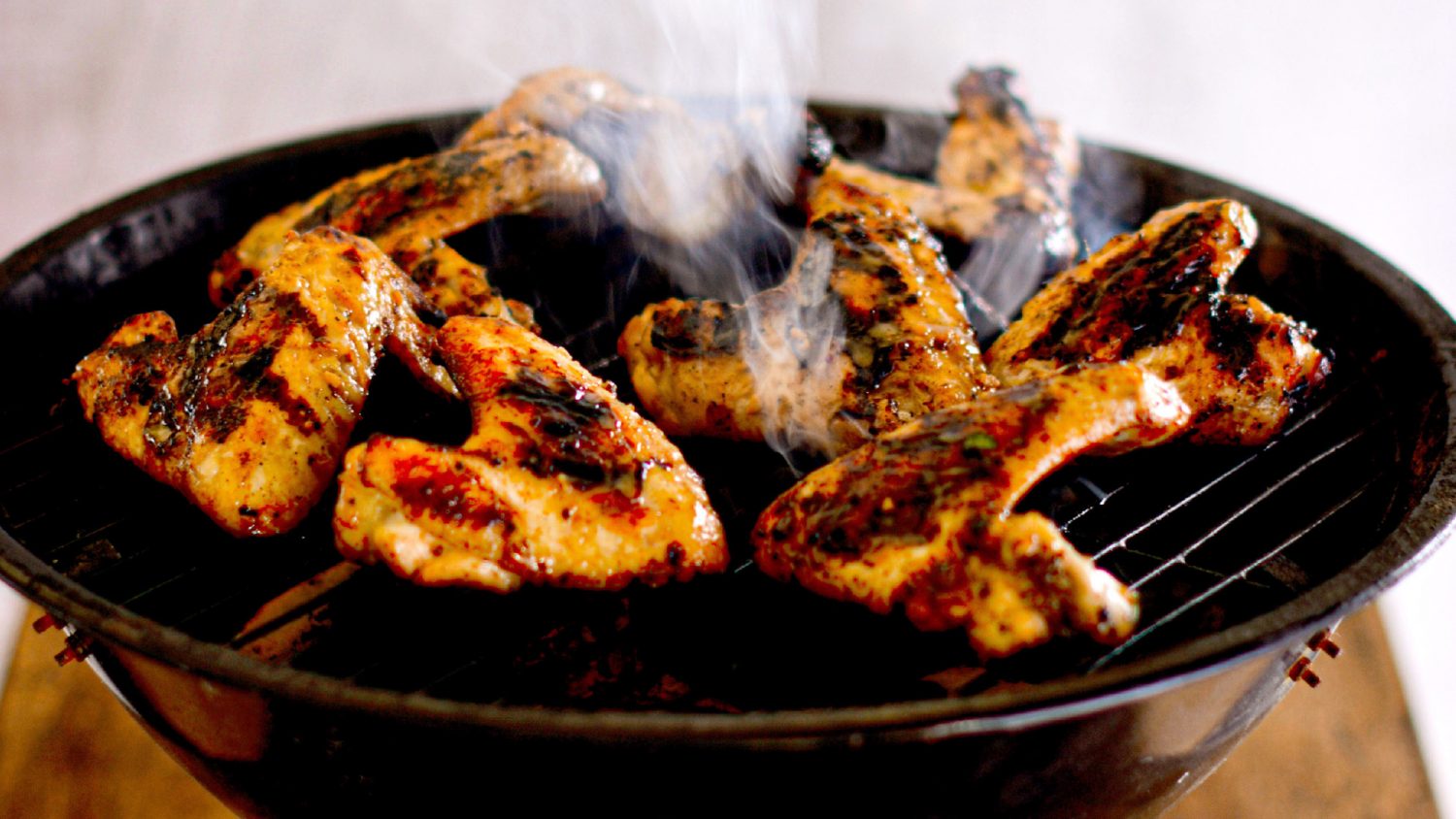 Ingredients
2kg Free Range Chicken Wings
1 Btl Hops BBQ Wing Marinade
2 Tbsp Sea Salt
Method
Place the wings into a large mixing bowl, pour over 3/4 of bottle of hops marinade.
Set aside remaining marinade for serving.
Season wings with salt, massage wings until completely coated.
Cover and allow to marinate for 6hrs in the fridge or over night if you have the time.
Pre-heat BBQ char grill on high heat.
PLace wings on hot grill and cook for approx. 15min. basting and turning every 3min to avoid burning.
Caramilisation of the skin provides sweetness of balance. If the wings begin to blacken too much, reduce heat to medium (some charring is ok).
To check they're cooked, cut one of the wings within the thickest parts of the the flesh and examine. Place back on grill if flesh is still pink.
Discard unused basting marinade.
Place cooked wings onto a large serving platter and drizzle over remaining Hops Marinade (from bottle) and serve with a session ale or homemade lemonade.