BBQ Hops Marinated Flank Steak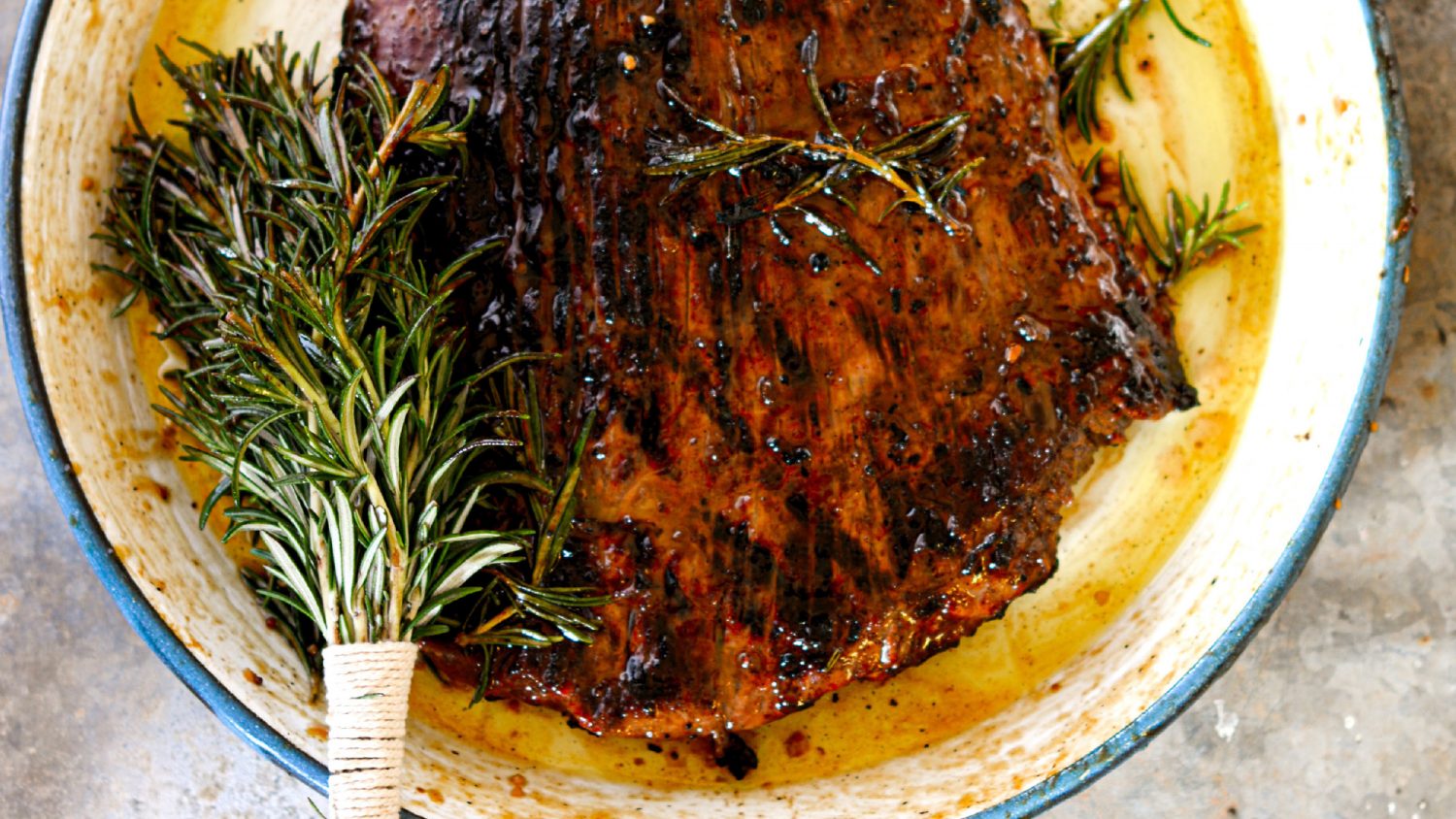 Ingredients
1kg Grain Feed Flank Steak
200mls Hops BBQ Wing Marinade
1/4 cup EVOO
1/4 cup Fresh Rosemary Leaves
1 Tbsp Sea Salt
Method
Place Flank Steak into plastic container just large enough to fit into.
Poor over the Hops Marinade, olive oil and sprinkle over the rosemary leaves. Massage the marinade all over the steak so that it is well coated. Cover with cling film and place into the fridge to marinate for 4 hours or over night if you have the time.
Remove steak from fridge, season with salt and allow to sit for 1/2 hour to get to room temperature. While that is occurring, pre-heat a BBQ char grill to high heat.
Place steak onto pre-heated grill, cooking for 4 minutes then turn for another 4 minutes. Meanwhile baste the cooked side with the marinating mixture using a pastry brush or brush made from fresh rosemary stems. Repeat this cooking process another 2 times. Total cooking time 24 minues, which will result in a medium steak. Cook for longer if you prefer well done, shorter if you prefer medium rare.
Remove from BBQ and place onto platter to rest for 10min. Slice across the grain and serve.
Note: Cooking times may vary according to BBQ being used.