Wok Fried Hops Marinated Swimmer Crab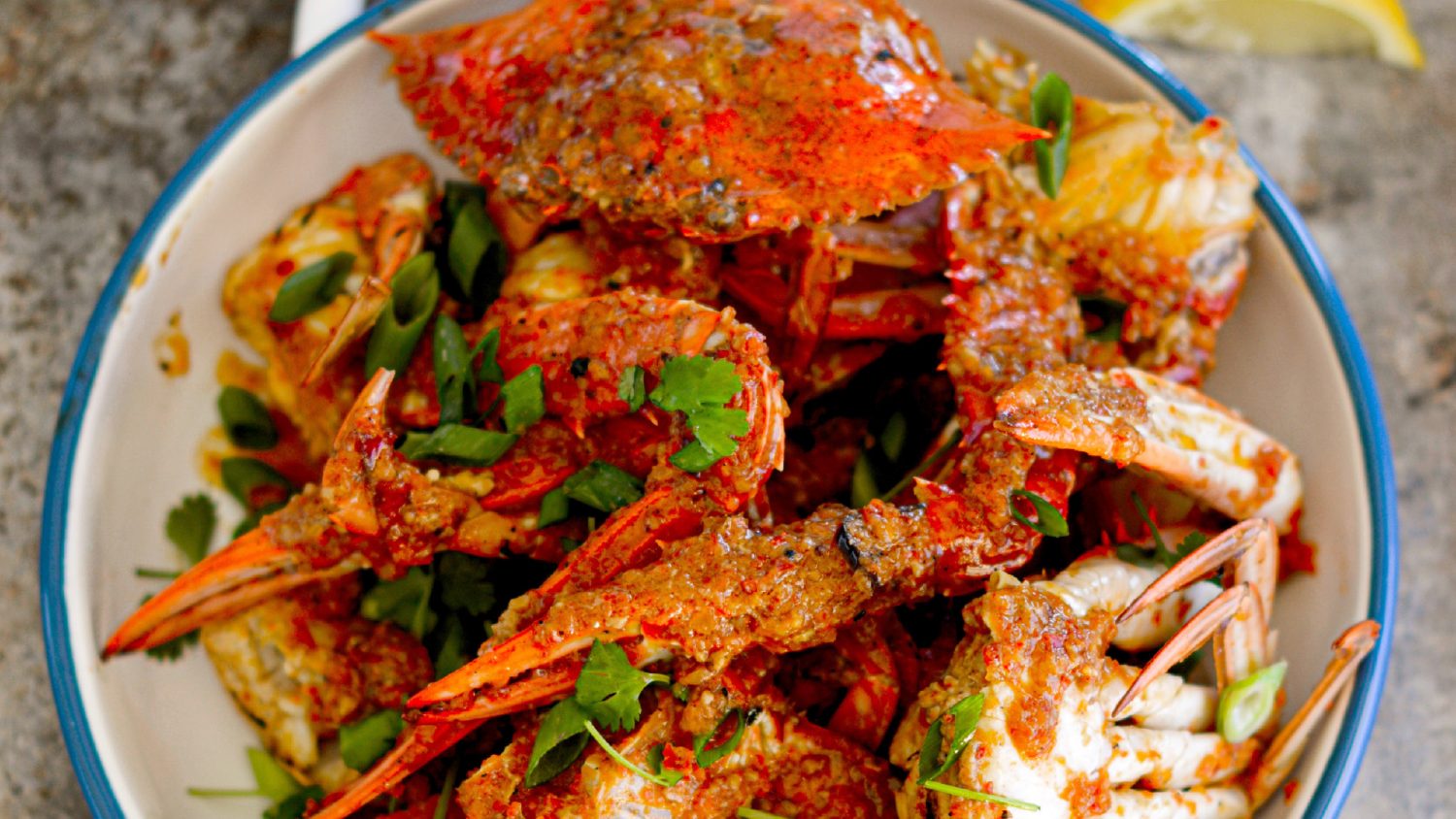 Ingredients
2kg Blue Swimmer Crab
1/3 cup Grapeseed Oil
1 Red Chilli, chopped
1 Btl Relish The Barossa – Hops BBQ Marinade
1 Btl Relish The Barossa – Sweet Chilli Sause
2 Sliced Hot Chilli's to desired heat level
1/2 cup Spring Onion, sliced
Sprinkle Sea Salt to season
1ea Lemon & Lime to serve
Method
To clean the crabs, remove the top shell, then remove and discard the 'dead mans finger' and offal. Rinse under fresh water and break in half, set aside.
Combine the Hops BBQ Wings Marinade with the Sweet Chilli Sauce in a small jar.
Heat the wok with grapeseed oil. Once hot, add the Hops BBQ Marinade & Sweet Chilli Sauce combined. Season with Sea Salt and bring to the boil. Add the cleaned crab.
Toss to coat the crabs with the sauce, then cover and cook for 4min. Remove cover and toss thoroughly before replacing cover and cooking for another 5min.
Add sliced chilli to desired heat level.
Remove from heat and evenly divide the crabs between 6 serving dishes. Spoon over the sauce, garnish with spring onion and serve with wedge of lemon and lime.